description
technical data
advantage
Variant Products
Inquiry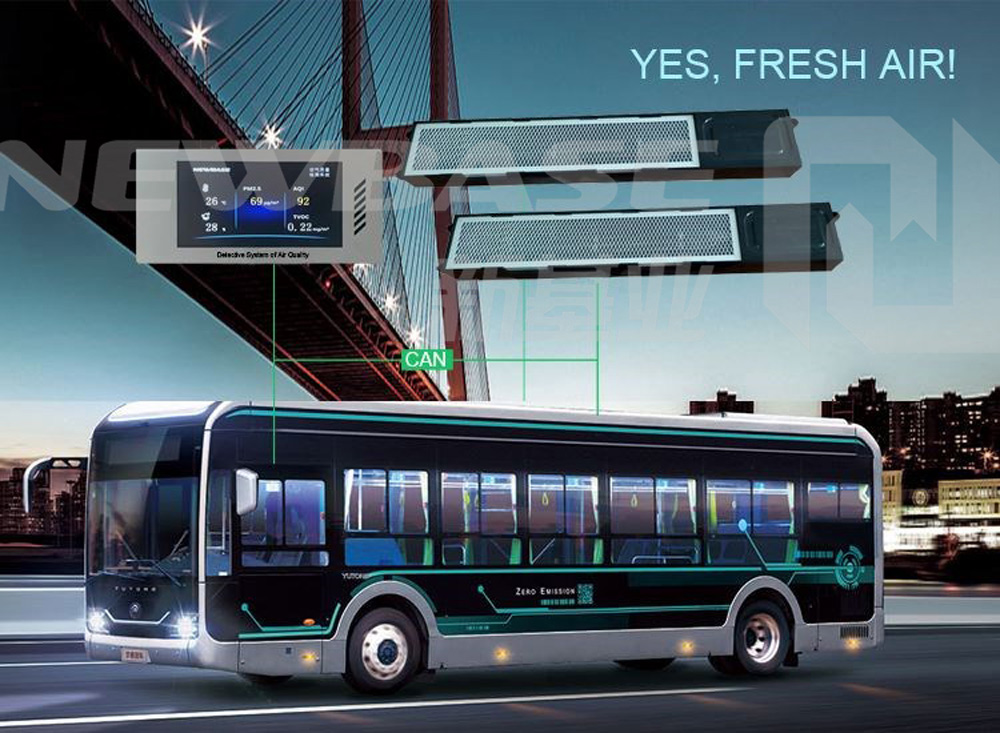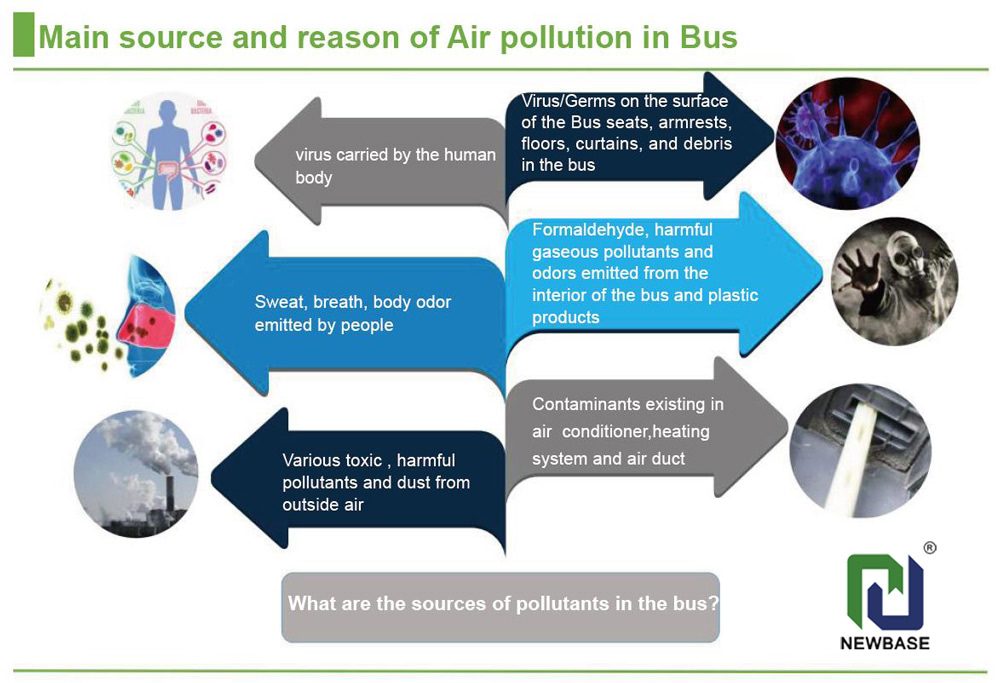 NEWBASE introduce new, easy-to-mount air cleaning units in multiple capacities. Air filter systems help eliminate harmful airborne particulates to protect both driver and passengers. The units are ideal for all types of buses including school, commercial, paratransit, tour and city transits.
Help Protect Students and Drivers with Proven Air Purification Systems for Buses
School leaders and bus service owners can add a safe layer of protection for students and drivers when clean air systems for vehicles are properly installed aboard bus fleets.
With NEWBASE commercial air purification solutions, our safe and effective approach to indoor air quality extends beyond the classroom, cafeteria, or library. Our expert team — with 20 years of expertise in air quality and HVAC — has evolved our proven portfolio of air quality solutions to include innovative air purifiers for school buses. This comprehensive approach ensures schools deliver healthy, safe air for students at every touchpoint — even to and from school — and is a critical mitigation strategy in combating transmission of influenza and other respiratory viruses, as well as bacteria, mold, pollen, dust, VOCs, and odors.
---



The system is comprised of:
1 High voltage pulsed plasma grid
The working principle of an ion purifier is to implement tip discharges in small units. Under the action of an electric field, a large number of small ion groups are generated, and small ions collide with oxygen molecules in the air to form positive and negative oxygen.
Negative oxygen ions:
Can absorb suspended particles that are tens of times larger than its own weight and settle down by its own weight, thereby removing suspended colloids (aerosols) in the air to purify the air.
2 UVC Ultraviolet Radiator
Ultraviolet sterilization is to destroy the molecular structure of DNA (deoxyribonucleic acid) or RNA (ribonucleic acid) in the cells of airborne pathogens by using ultraviolet rays of appropriate wavelengths, causing growth cell death and regenerative cell death to achieve the effect of sterilization.
3 Photocatalytic Purification Filter
Photocatalytic purification technology utilizes the photocatalytic effect of nanomaterials for treatment of exhaust air with a HEPA 2 rated air filter. It cooperates with the electrostatic absorption plant to effectively treat volatile gas pollutants and bacterial microorganism pollutants
---
Advantage:
No ozone formation
No chemical pollution
Comfort for the passenger
Low noise level
No influence on the thermal well-being
Even more, the feeling of 'increased safety on board' has a positive effect on the feeling of comfort
SUITABLE FOR EVERY BUS - COMFORT FOR THE OPERATOR
The UV purifier can be used in all types of buses worldwide. The device is suitable as a retrofit solution as well as for installation in a new vehicle.
Bus air purifier is installed directly in the passenger compartment and offers special advantages for the operator:
Easy assembly/mounting
Modular and completely autonomous operation
Continuous operation while driving
No distraction on the efficiency of an existing air conditioning system
Long-lasting almost maintenance-free operation
As UV purifer AC a UV-C lamp is integrated into the existing heating/air conditioning system of the vehicle. A retrofit solution is also possible here.